Do you know who's turning 48 today? That's right, my beloved Johnny Depp. On a home schooling board I post on, we have an official Johnny Depp birthday thread that has been going strong all day.

I decided to share a story with them about a little trip Johnny and I took a while back and some of the photos I took while on it. I'll share them with you too.

So, we were on vacation and staying at a lovely resort. One morning, after a leisurely breakfast in bed, we hung out on the balcony of our hotel for a while. Here's my beloved: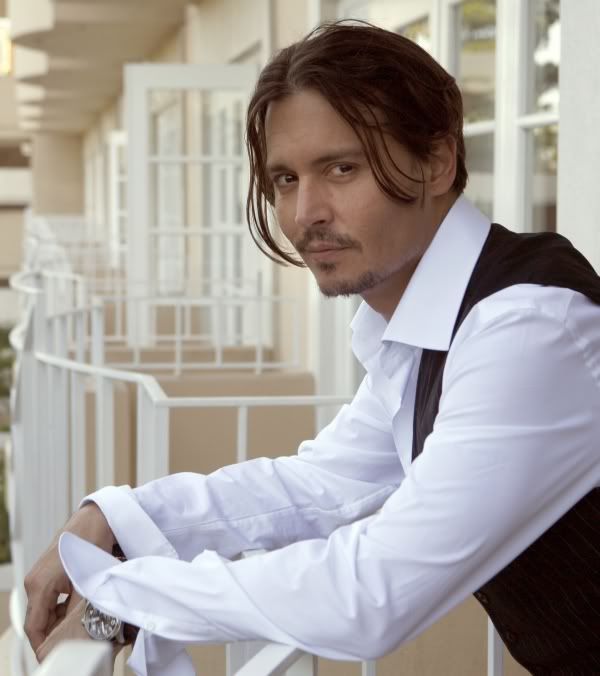 Then we went for a drive. Here's Johnny waiting for me to get in: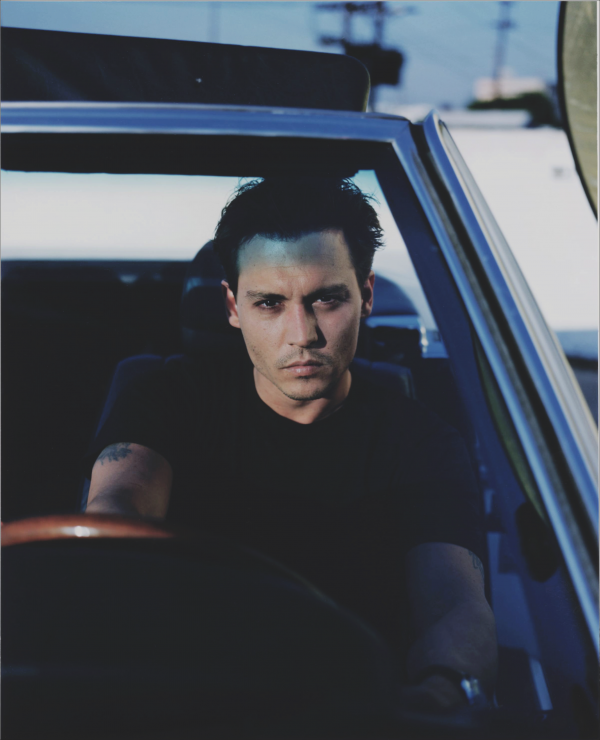 We ended up at the beach. Johnny knows I'm not a beach kind of girl, so we didn't get in the water, but rather strolled around for a while.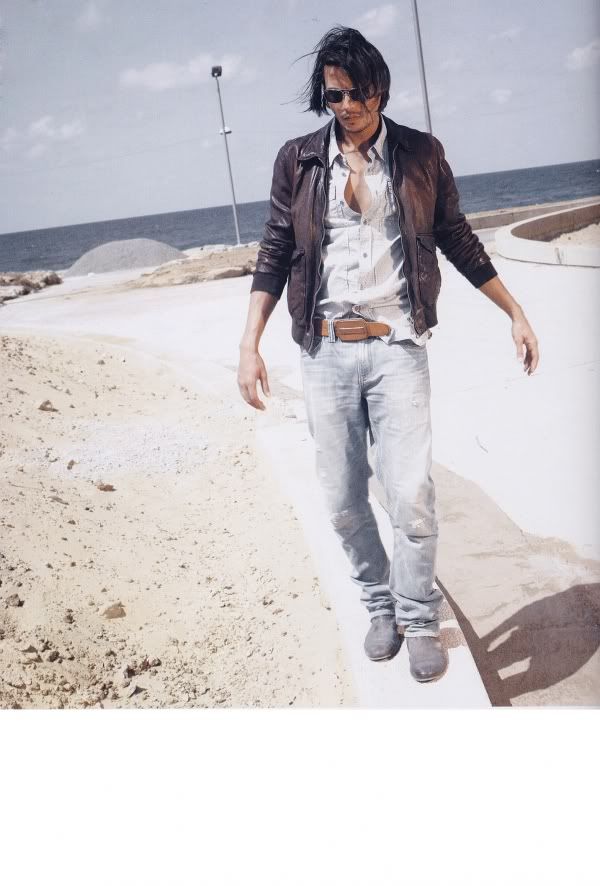 After we left the beach, we went to this funky little garden owned by an artist friend of Johnny's. It's open to the public, but his friend shut it down for a while so Johnny and I could have some privacy. Here's Johnny being silly: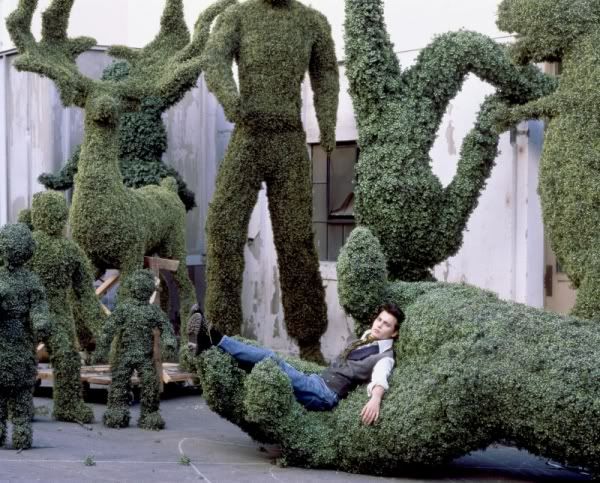 Oh Johnny, you crack me up!



Johnny can be crazy impulsive and on a whim, we hopped on a train bund for Paris. He loves to take me to Paris! He brought along an instant camera. He says he likes the old school Polaroids. He snapped several photos of me while we traveled (if you look closely, you can see me in the photos on the table). He also wrote down poems he composed to express his love for me. They're in the notebook under the photos.




Once we got to Paris, he decided we should explore the city in a new way, so we climbed up on the roof of a building. We had lovely views, but I was so nervous he was going to fall off the edge Be careful, my darling! (Click to see the full photo)




We checked into another hotel and he (sweetly) made an appointment for me to have a massage and told me to enjoy myself. As I left though, I turned around and caught him staring at me through the window, like he couldn't bear to be parted from me. Don't worry Johnny, you know I'll be back.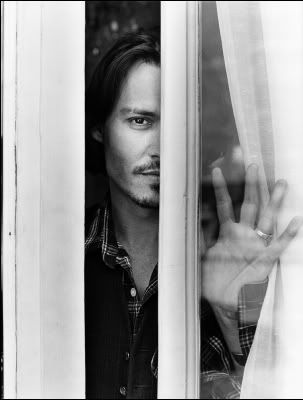 When I came back to our hotel room, I caught Johnny practicing his dance steps. He didn't know I was watching. Look how cute he is. He was stressed out trying to remember the right steps.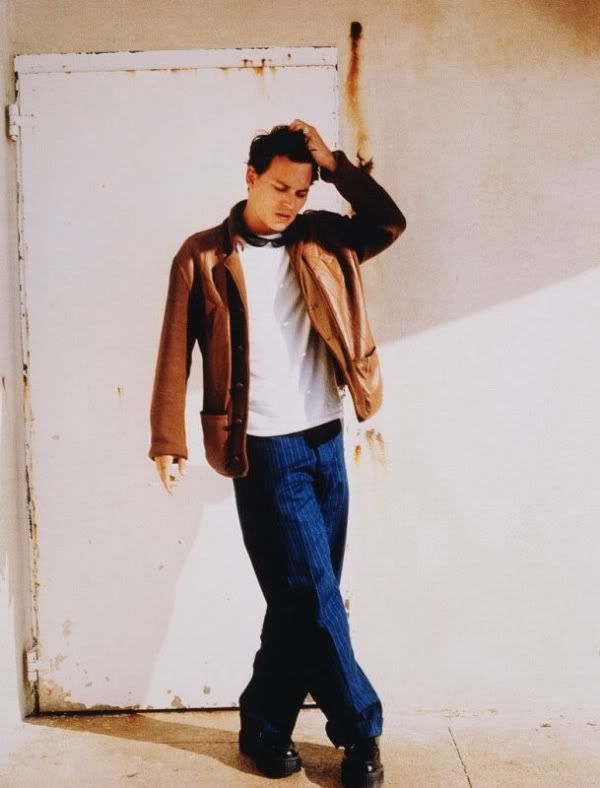 After an intimate dinner and dancing, we were hot and sweaty (just the way I like Johnny) and decided to go for a dip in the hotel pool. Before we went back up to the room though, crazy Johnny realized he's left something in the car we rented and ran out to get it in his towel! Aren't you glad I was there to catch that moment?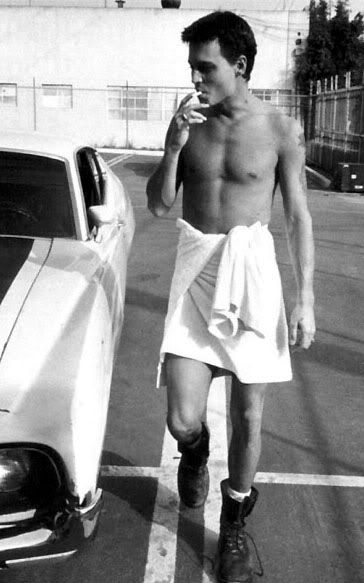 We returned to the room for a nightcap.





Things got a little steamy, and I'm afraid I can't kiss and tell, so I'll leave that up to your imagination.

The next morning, I woke up and found Johnny looking at me lovingly and holding a rose. Isn't he the sweetest???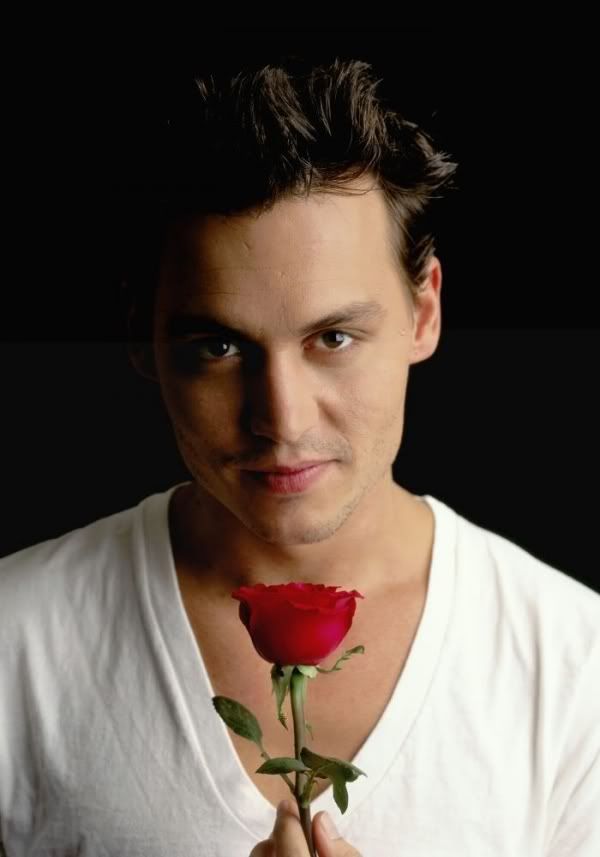 Whew! That was quite a day. Remind me to tell you about the time we went on a private yacht and cruised around the Med.


Here's a photo I took years ago when we were both much younger. Yes, I made the cake. He likes a girl who can bake you know.




Happy Birthday Johnny!